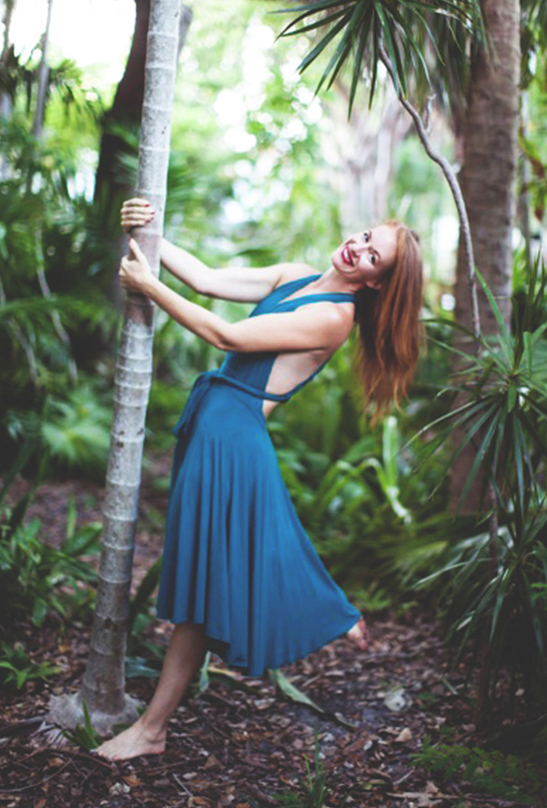 hey there!
I'm Ashley Peeler.
Nature was my first love. I grew up in the countryside and spent most of my childhood at the beach or on the lake. Being from the South my grandmother was a huge influence on me through her cooking and gardening (albeit with a lot of chemicals). After studying abroad in Europe, I fostered a new relationship to food and nature. Everything was fresh from the market or backyard, without pesticides and eventually composted. This experience influenced me to work in European Affairs protecting citizens from toxic chemicals, which were obviously making them sick. When I discovered that most chemicals in the US were not regulated, I knew I must move back and use my skillset to coach clients, first physically and later providing them with the knowledge to protect themselves and their families. What really inspired me to go further in my work was the moment my Father was diagnosed with ALS, a disease directly linked to identifiable neurotoxins. My Dad became the catalyst for speaking up about the necessity for reducing these toxins in your household, personal care products, food and water you are consuming. As a mother and mindful citizen, there is a need to help the community pass on safe practices to our future. My goal is to influence others to lead a healthier and above all mindful lifestyle, primarily through one-on-one coaching, Seminars and Corporate Wellness Programs. Contact me now for a free discovery call!
Client
Love

Ashley has a true passion for fitness and an amazing ability to connect with her clients. She also has a very mindful and diverse approach to training, so every workout is a new challenge and never gets repetitive!
~Anna Kournikova


Ashley Peeler is a very knowledgable fitness professional. She has an excellent command of the latest and most effective training techniques as well as an understanding of proper life style nutrition. I highly recommend her.
~Mindy Solomon


Ashley is the best trainer I've ever had. Every session is different, she truly puts thought into her work and your body will transform. I highly recommend training with her.
~Lisa Marie


Ashley is thoughtful, positive, intelligent, kind, and just a pleasure to be around. My goal with fitness has always been to basically "look fabulous / bikini ready" (obviously) 🙂 … I've been working with Ashley for a few months, and definitely see a ton of improvement – not only in the way I look, but my posture has improved and I just feel better. It may sound simple, but her guidance on breathing, core engagement, tips on protecting your lower back have been so so valuable. I sit at a computer all day and also travel a ton so knowing how to stretch properly has been so great. And perhaps the best take-away for me has been having a healthy and positive relationship with food. If you have the opportunity to work with her, I HIGHLY RECOMMEND it. Simply put, Ashley as a fabulous person & trainer <3
~Elizabeth Soares


Ashley is a consummate professional. A few years ago she led classes for faculty and staff at Miami Country Day School. She created a program to suit our needs. it varied between upper and lower body strength training and more metabolic cardio training.Her personal style is both firm yet encouraging. She can help you with all of your fitness and dietary goals. I happily recommend her for one on one, group, and corporate wellness initiatives. A+++
~Russell Mofsky


I've been working with Ashley for almost a year and I've seen a big transformation in my body and health in general! She knows her stuff and I would highly recommend her as a fitness coach and nutritionist, you'll get your money's worth.
~Anna Anisin


Ashley is not only knowledgeable, she inspires you to be the best version of yourself. Her gentle yet assertive training style is incredible and effective. So grateful!!
~Fernanda Bressan


Ashley has motivated me in more ways then I could have ever imagined. When I first started, I was eating fast food late at night, drinking, not paying attention to my daily habits, and certainly not working hard at being fit. Now after working with Ashley I have lost 30lbs, eat 3 balanced meals a day (ok I cheat from time to time), exercise regularly – she even got me running. Additionally she is a great motivator, highly intelligent who can discuss, politics, art or anatomy with you and still be funny and interesting. She will work with you to meet your goals, give you what you want and a little of what you need, and not let you give up. Seeing her in the morning is a highlight to my day and not only have we developed a great professional relationship, I call her a dear friend. I would recommend her services to any individual or corporation looking for a program. She rocks!
~Ibett Yanez


I've worked out regularly since I am twelve years old, and I have done everything: aerobics, cross training, Pilates, yoga, barre, but I have never seen the results as quickly as I saw them after working out with Ashley.  After just a few months, I felt leaner and stronger. My clothes fit me better, and more importantly, I feel better! Ashley's energy and enthusiasm is infectious; she makes me want to work hard.
~Marisol Sardina


I have been athletic my entire life and have maintained a fairly strict workout regimen which included trainers and nutrition guides. I went through phases with my training once I became pregnant as your routine changes. I worked with a certified pre and post natal trainer during my pregnancy and after my pregnancy. It is only until I suffered a completely avoidable shoulder injury during one of my workouts post birth that I decided to switch trainers- I wanted someone with a less aggressive approach while still being results driven- I was eager for that mind-body connection and felt I never really had that. I began a fitness and meditation program with Ashley and within the first month, I noticed differences in my body I hadn't seen before. She was the first trainer to address my posture issue which was largely due to my pregnancy and was causing me constant pain and discomfort. I also had a bad case of abdominal separation which I had been working on with another trainer for almost a year and did not see progress. With Ashley, within a few weeks there was significant improvement. Her workouts are always different and most importantly fun- anything but routine and what you see on the internet and social media. She is entirely original and her style is appealing- you don't have to kill your self in a workout to achieve what you want. Which was NOT my mentality before because I was told something so different. I was the opposite until I saw my body changing. Every movement I had learned over the years while working out, I had to re learn, because I had been taught to utilize muscles that were unnecessary to maximize results and left me with persistent discomfort. In addition to the workouts we do, incorporating the meditation made for the perfect formula. When you are connected to your body through meditation, the body's response to exercise and stress of any kind js incredible. I truly feel meditation is responsible for my ability to handle stress more effectively and whatever life throws at me. I look forward to being able to say I have mastered my meditation practice- I truly believe it is the natural solution to so many, if not ALL of the issues we face. Thank you Ashley for starting me on the path to what I know will be a successful and very fulfilling fitness and mind journey.
With love,
~Megan F.

Say
Hello
We'd love to hear from you. Join our tribe: