Stick to Your 2020 Health Resolutions
Ah, New Year's Resolutions, do you still remember yours half way into January? While it's easy to go into the New Year strong, I want to share 5 clever ways to stick to your Health Resolutions all year long.
5 Clever Ways to Stick to Your 2020 Health Resolutions
No matter what you vow to change in 2020, whether it was to lose weight, get more fit, eat better, or sleep more, there is one thing that is essential to any health goal: WATER! Start your day with a tall glass of WATER, every morning. Not only does this help hydrate you, but oftentimes we eat when we are thirsty, so make sure you are drinking at least 8 glasses of water a day.
Every night review what you intend to do the next day. This will relieve stress, help you sleep better and allow you to focus. Also, studies show that when writing something out, you retain it better, so keep writing!

Take a walk after dinner. It doesn't have to be long, but make it meaningful, at least 10 minutes. This is a good time to digest your dinner while giving yourself some downtime, or time with your family. If you are able to eat together then make this your new routine as well!
Write your resolutions down each day as a reminder of what you are working towards.
Get a friend to hold you accountable. Better yet, if your goal is health-related, work with me and I'll hold you accountable!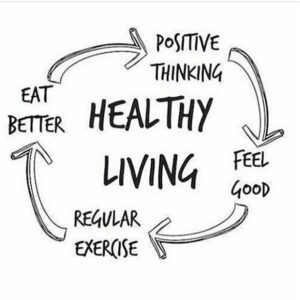 2020 is not only a new year, but it's the beginning of a new DECADE! I'm offering new clients 10% off any of my services in the month of January. I would love to team up with you and help you reach all of your health goals, contact me today.