Subscribe to Ashley Peeler
Receive valuable helpful information straight to your inbox.
Stick to Your 2020 Health Resolutions
Ah, New Year's Resolutions, do you still remember yours half way into January? While it's easy to go into the New Year strong, I want to share 5 clever ways to stick to your Health Resolutions all year long.
5 Clever Ways to Stick to Your 2020 Health Resolutions
No matter what you vow to change in 2020, whether it was to lose weight, get more fit, eat better, or sleep more, there is one thing that is essential to any health goal: WATER! Start your day with a tall glass of WATER, every morning. Not only does this help hydrate you, but oftentimes we eat when we are thirsty, so make sure you are drinking at least 8 glasses of water a day.
Every night review what you intend to do the next day. This will relieve stress, help you sleep better and allow you to focus. Also, studies show that when writing something out, you retain it better, so keep writing!

Take a walk after dinner. It doesn't have to be long, but make it meaningful, at least 10 minutes. This is a good time to digest your dinner while giving yourself some downtime, or time with your family. If you are able to eat together then make this your new routine as well!
Write your resolutions down each day as a reminder of what you are working towards.
Get a friend to hold you accountable. Better yet, if your goal is health-related, work with me and I'll hold you accountable!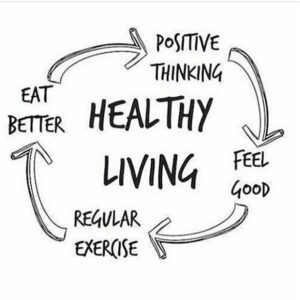 2020 is not only a new year, but it's the beginning of a new DECADE! I'm offering new clients 10% off any of my services in the month of January. I would love to team up with you and help you reach all of your health goals, contact me today.
5 Easy Ways to Have a Sustainable Holiday
Tis' the season of joyfulness and giving. Along with all the holiday festivities and giving of gifts comes a whole lot of TRASH. I want to share my 5 top tips for enjoying a sustainable holiday season! They are fun and easy, so why not give them a try?
1. Sustainable Gift Giving
This holiday season give your loved ones the gift of an experience. Gifting experiences are creative and eco-friendly! With a little bit of research, you can find something perfect for everyone on your list. They are also great because you can find experiences for all budgets.
Here are a few ideas to get you started:
Restaurants

Spas

Theater

Escape room

Zip lining

Wine tasting

Museums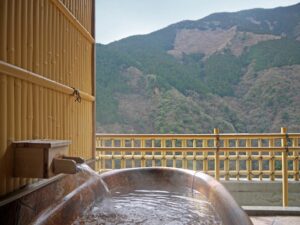 If you are the type of person that likes to give a physical gift, there are sustainable options! Give a gift that keeps giving.
Some great ideas are:
Trees
Plants
Herb garden

Or my favorite-regift gifts, or books, particularly if you are not going to use them anymore anyway.
2. Change Up the Cards
Billions of Christmas cards are sent every year, creating an enormous amount of unnecessary waste. This year rethink sending out cards.
However, if you would like to still send something try one of these ideas:
Send plantable cards
Send ecards
Or my favorite- when I lived in Germany, my family would make new cards out of old ones. You take part of the card you like and simply cut it out and glue it onto another part of a card that wasn't used. This is super fun and is great to do with kids.
3. Sustainable Gift Wrap
Unfortunately, most gift wrap is not recyclable. Fortunately you can avoid paper altogether with a little creativity.
Next time you are wrapping a gift try using:
Reusable cloth wrapping
Recyclable wrapping paper
Brown paper or newspaper
Reusable bags
Your child's artwork they no longer want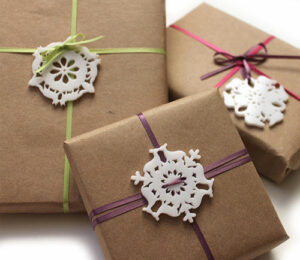 4. Use Sustainable Decorations
What is the holiday season without the decorations, right? While they look gorgeous and get the holiday spirit flowing, many of them become waste and wind up in our landfills. There are eco-friendly alternatives.
You're going to love these:
Rent a live Christmas tree.
Buy a second-hand fake tree.
Revamp your old holiday decorations and turn them into something new.
Make your own decoration out of recyclable items or things found in nature.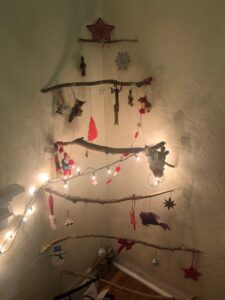 5. Celebrate Sustainably
Holiday parties are a must during this time of year. So many of the items used to host a party are made of plastic and many are one-time use. Switch over to items that you can use year after year…this will save money too!
Host your party with these:
Glassware
Reusable utensils
Cloth napkins
Cloth table cloth
Sustainable decorations (see previous tip)- use outdoor clippings to make wreaths, table decorations, arrangements
Organic foods
Go ahead, get creative this year and celebrate the holidays sustainably. Are you ready to take sustainable living further than the holidays? Contact me and I can set you up for success!
Mindfulness in Food
Mindless eating is a growing problem in our society. Individuals are overeating, stress eating, and making unhealthy eating choices. It's time to make the shift to mindful eating to better our personal health. Now's the time for practicing mindfulness in food. It's easy to get caught up seeing eating as almost a chore. So we often are hasty in purchasing and making food, then overeating, or chose last minute restaurants which lack the nutrition to sustain our ever stressful life patterns.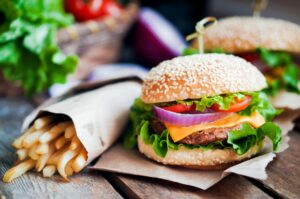 I would like to encourage you to begin thinking about how you eat. Don't worry, you'll still be able to make delicious options that just might surprise you!
What is Mindful Eating?
Mindful eating is when you are present during eating. This will allow you to really focus on what you are eating, trust me, you're going to enjoy it! Paying attention to your physical cues of hunger and eating only until you are full are also aspects of mindful eating. No, this is not a diet, but rather a new mindset.
Tips towards more mindful eating:
Eat when your body tells you to eat, when it growls for example.

Learn the proper portions for your body (normally no more than a handful, and eat them, nothing more.

When you are full, stop eating.

Educate yourself to better select healthy and nutritious foods. I suggest to clients 5-8 fruits or vegetables a day.

Know where your food comes and what you are eating.

Cut out distractions when you are eating, so that you can focus on your food.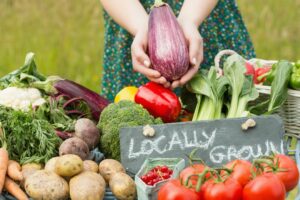 When You Eat Mindfully You Reap the Benefits!
What you eat and how you eat affects the overall wellness of your body, both mentally and physically. Happy hormones are found in the gut so when your gut is happy naturally you're happy.
Here are some benefits of mindful eating:
Reduced stress
Increased happiness
Great gut health
Reduced calorie intake
Proper digestion
Natural weight loss
Learning to really enjoy food
There are so many benefits that come from mindfulness in food. You will become a happier and healthier person. Do you need a little direction on how to start? Contact me and I'll walk you through how to make it happen!
There are 4 pillars of wellness.. Did you know, with them you possess the key to your own well-being? That's right, you have complete access to living a healthy lifestyle and being your best self! Wellness can be broken down into these four pillars: Nutrition, Mindfulness, Exercise, and Prevention. Here's a little breakdown of each pillar.
Nutrition
Whatever you put into your body is considered your fuel. Your brain and body need healthy, non-toxic, real foods full of nutrition to function properly.
Mindfulness
Bringing your attention to the present moment allows you to focus, as well as reduces stress, sadness, and anger. It can also improve physical problems. The benefits of mindfulness include reduced overeating, procrastination, and depression.
Exercise
Activities that require physical movement to improve not only your physical but mental health. Through exercise, you will grow stronger and see improvement throughout your day to day life.
Prevention
There are thousands of toxins and chemicals in products you use every single day. By making small changes in what you purchase to use on your body, or put into your environment, you can prevent unnecessary health problems. Hashimoto's, Celiac's, sluggish thyroid, unexplained weight gain, mood, and behavioral disorders, infertility.