5 Easy Ways to Have a Sustainable Holiday
Tis' the season of joyfulness and giving. Along with all the holiday festivities and giving of gifts comes a whole lot of TRASH. I want to share my 5 top tips for enjoying a sustainable holiday season! They are fun and easy, so why not give them a try?
1. Sustainable Gift Giving
This holiday season give your loved ones the gift of an experience. Gifting experiences are creative and eco-friendly! With a little bit of research, you can find something perfect for everyone on your list. They are also great because you can find experiences for all budgets.
Here are a few ideas to get you started:
Restaurants

Spas

Theater

Escape room

Zip lining

Wine tasting

Museums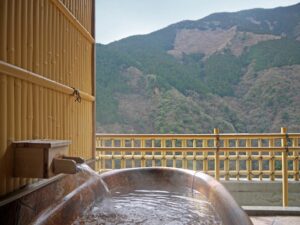 If you are the type of person that likes to give a physical gift, there are sustainable options! Give a gift that keeps giving.
Some great ideas are:
Trees
Plants
Herb garden

Or my favorite-regift gifts, or books, particularly if you are not going to use them anymore anyway.
2. Change Up the Cards
Billions of Christmas cards are sent every year, creating an enormous amount of unnecessary waste. This year rethink sending out cards.
However, if you would like to still send something try one of these ideas:
Send plantable cards
Send ecards
Or my favorite- when I lived in Germany, my family would make new cards out of old ones. You take part of the card you like and simply cut it out and glue it onto another part of a card that wasn't used. This is super fun and is great to do with kids.
3. Sustainable Gift Wrap
Unfortunately, most gift wrap is not recyclable. Fortunately you can avoid paper altogether with a little creativity.
Next time you are wrapping a gift try using:
Reusable cloth wrapping
Recyclable wrapping paper
Brown paper or newspaper
Reusable bags
Your child's artwork they no longer want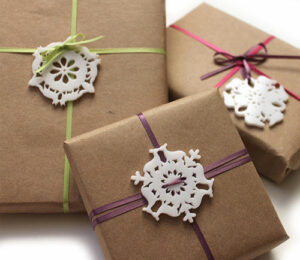 4. Use Sustainable Decorations
What is the holiday season without the decorations, right? While they look gorgeous and get the holiday spirit flowing, many of them become waste and wind up in our landfills. There are eco-friendly alternatives.
You're going to love these:
Rent a live Christmas tree.
Buy a second-hand fake tree.
Revamp your old holiday decorations and turn them into something new.
Make your own decoration out of recyclable items or things found in nature.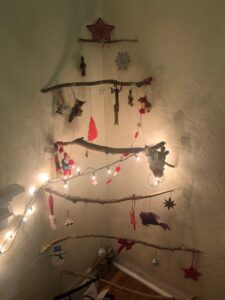 5. Celebrate Sustainably
Holiday parties are a must during this time of year. So many of the items used to host a party are made of plastic and many are one-time use. Switch over to items that you can use year after year…this will save money too!
Host your party with these:
Glassware
Reusable utensils
Cloth napkins
Cloth table cloth
Sustainable decorations (see previous tip)- use outdoor clippings to make wreaths, table decorations, arrangements
Organic foods
Go ahead, get creative this year and celebrate the holidays sustainably. Are you ready to take sustainable living further than the holidays? Contact me and I can set you up for success!