There is a special style of meditation that I practice. 5 minutes of it a day can help to minimize stress and improve your overall wellness. Over seven years ago I embarked on a journey that changed my life forever: Vipassana.
Vipassana (Insight Meditation) was first taught by Buddha 25 centuries ago and now can be practiced all over the world. I encourage everyone to go through a vipassana practice at least once. Being 10 days with yourself in silence is one of the best things you can do for yourself and those around you: http://www.dhamma.org/en/vipassana.shtml. The gist of Insight Meditation is to use your own breath and become aware of the daily sensations (vibration or frequency) your body transmits. Through this you can relieve yourself of misery, pain, disappointment, expectation, impatience, jealousy, to name a few. It allows you to become capably aware when you are about to subject yourself to these feelings merely by witnessing sensations. Considering we are one big bundle of energy made of stardust, Vipassana enables you to feel those vibrations inside of you, while cleansing the mind.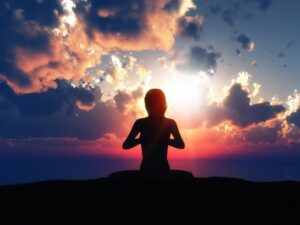 It took me 5 years until the time was right for me to attend the retreat. However, after seeing 6 other friends complete the course and witness a positive change in their lives, my curiosity prompted me to go. And next to childbirth, it was the most painful, yet most rewarding thing I have ever done in my life.
Just to get an idea of what it's like. Try being by yourself all day. You want to flee, you want to give up, and some do. Your body starts making excuses for sitting 10-12 hours a day. Then suddenly, you finally feel exactly where the breath from your nostrils touches your face. I had been breathing all my life, 20,000 times a day, and it took a silent meditation retreat and 36 years for me at that time to actually be aware of the location of my exhalation.
To Summarize What I Gained
All conditioned things are in a constant state of flux.
Everything is impermanent, nothing ever stays the same, so observe it and enjoy life.
Letting go of attachment paves the way for a flow of love and compassion I was unaware of obtaining through the devotion of my own breath.
If you recall something that has bothered you or angered you in the past, you discover that these feelings stem from longing, craving, or attachment to something or someone.
We are obsessed with our own ego.
We want recognition for our efforts, our skills, our talents.
We want money, love, and we want more and more and more of it.
Once you are able to release this mainstream conditioning, the misery dissipates. Of course, it's not that simple. But sitting 12 hours a day focusing on your breath for 10 days while remaining silent, and not eating dinner, definitely brings you back to the real essence of being.
Meditation is beneficial for everyone, regardless of whether it is TM, Zen, in between your yoga pranas, or whether a mantra is used. But vipassana is different. Think of a tree- when the branches become unruly, you prune it to keep it calm. Meditation is a pair of shears used on the mind. But with vipassana, the tree is not only trimmed, but it is also uprooted so that a new sapling can grow. Perhaps you can't tear yourself away for 10 days, but give yourself the gift of 5 minutes a day, which perhaps can be lengthened as you continue your practice.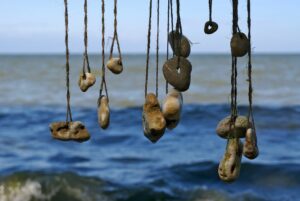 How to Reset Your Brain in 5 Minutes
Find a quiet spot, I normally wake up and go straight to my meditation stool. However, you can simply roll out of bed and sit up straight.
Close your eyes and allow any thoughts to come in, do not suppress them. But think of them like helium balloons- let them come in, and let them float away.
Focus on your breath. Take a deep breath in your nose fill your abdomen with air, and exhale to push all the air out of your abdomen. Repeat. And repeat. And repeat.
Start there.
Once you are able to go a few more minutes, add it to your alarm.
Then start focusing on your vibration. The easiest places for you to feel yourself vibrating is at the crown of the head and in the feet and fingertips. Once you have gotten comfortable with sitting in silence, focusing on your breath, focus on those vibrations.
I promise, if you invite meditation to your day, everything will begin to flow smoother. If you're ready to take your mindfulness practice to the next level, I'd love to connect, contact me today!